CLAPAM is the only organization conducting comprehensive cleft campaigns in Malaysia. Our Campaigns are typically over a 2-3 day period. It is a collaboration between Hospitals, Clinics and CLAPAM.
3 key activities undertaken:
1.
Convert anxiety of cleft parents/individuals into hope and assurance
2.
Provide moral support and advice on the management of cleft cases
3.
Share key information to allow parents/cleft individuals to make knowledge based decisions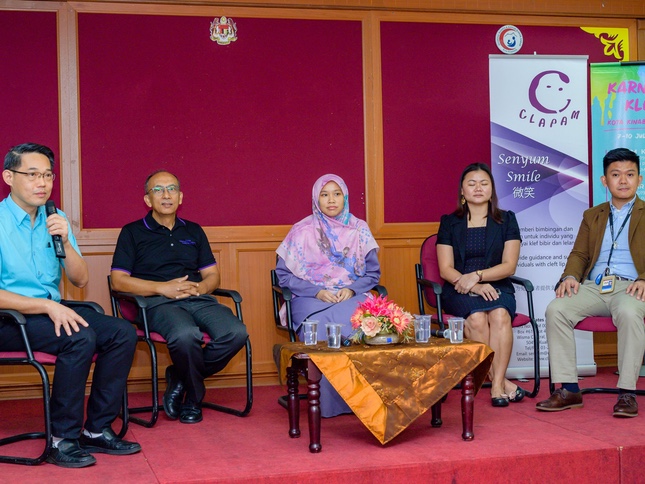 A government hospital will host the campaign with out of town specialists invited to attend in an effort to network, impart knowledge and share experience. This model has proved successful with 5 – 15 patients receiving cleft interventions. Such campaigns have been conducted at Hospital Kuala Lumpur, Hospital Sg Buloh, Hospital Melaka, Hospital Telok Intan, Hospital Tawau, Hospital Umum Sarawak, Hospital Wanita/Kanak-kanak Likas Sabah and Hospital Queen Elizabeth Kota Kinabalu.