The inaugural Cleft Awareness Month for Malaysia was successfully launched on Friday 1st Oct 2021. It was held at the Faculty of Dentistry, University of Malaya (UM). University of Malaya was chosen as CLAPAM was founded by members of the UM medical/dental teams in addition to two mothers in 1992. Also, the 1st recorded CCC (combined cleft clinic) was held at University Hospital in August 1992.

En Zainal Azhar Ahmad, Chairperson of CLAPAM, gave an opening remark followed by Prof Dr. Zamri Radzi, Dean of Faculty of Dentistry. Malaysia's Cleft Awareness Month was officially launched by Prof Dr Mohd Zulkiflee , Dep Director Clinical (Surgical) PPUM. The Master of Ceremony was specially assigned to a 16 year old cleft born to honor his determination and confidence in going through his Cleft Protocol. All his treatment/cleft management was conducted at UM.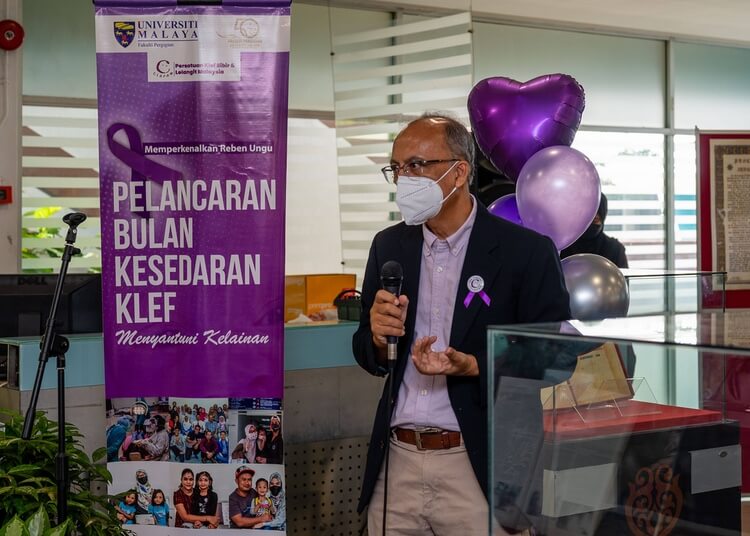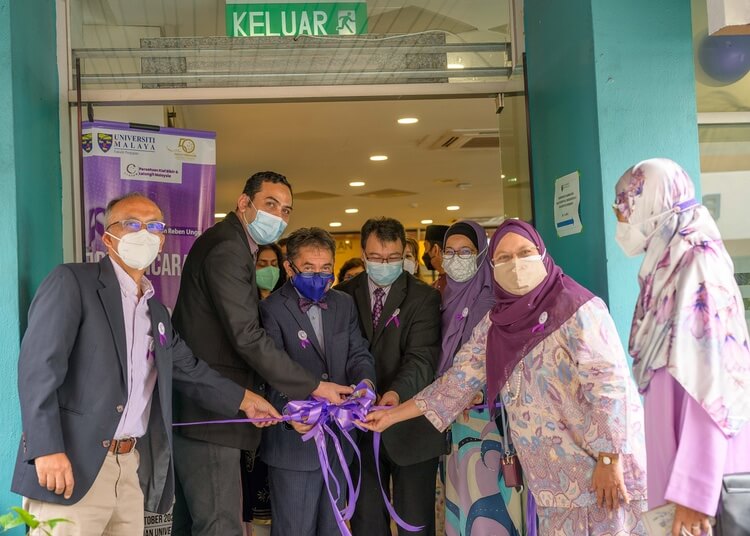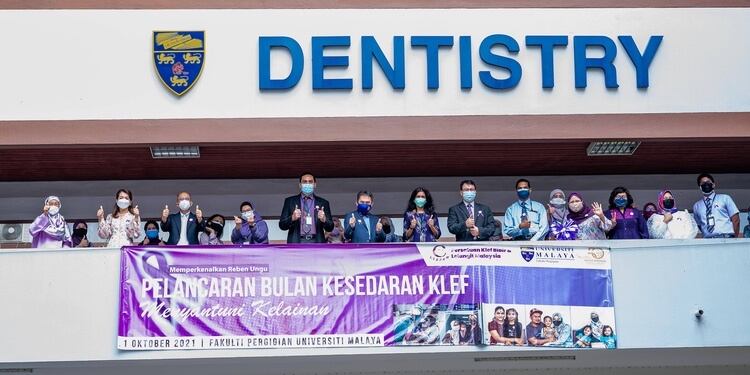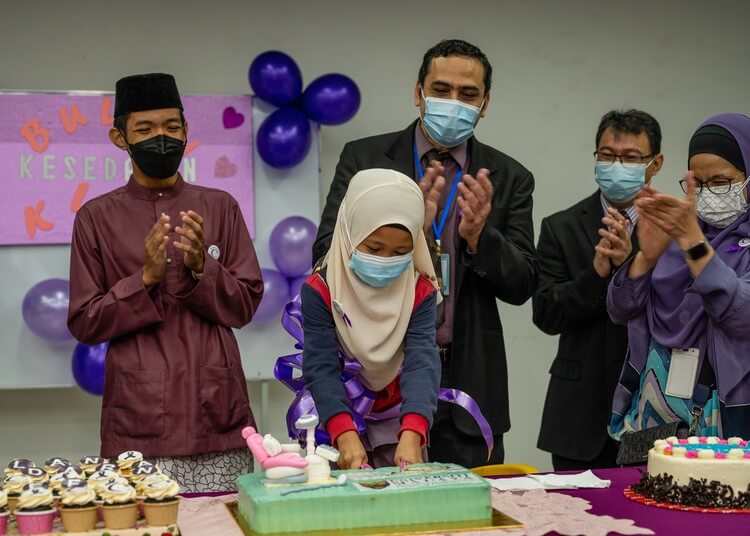 12 cleft children were also present, attending the Combined Cleft Clinic taking place concurrently. They were celebrated with goodie bags and cupcakes. A young cheerful and sporting girl cut the cake specially made for the occasion.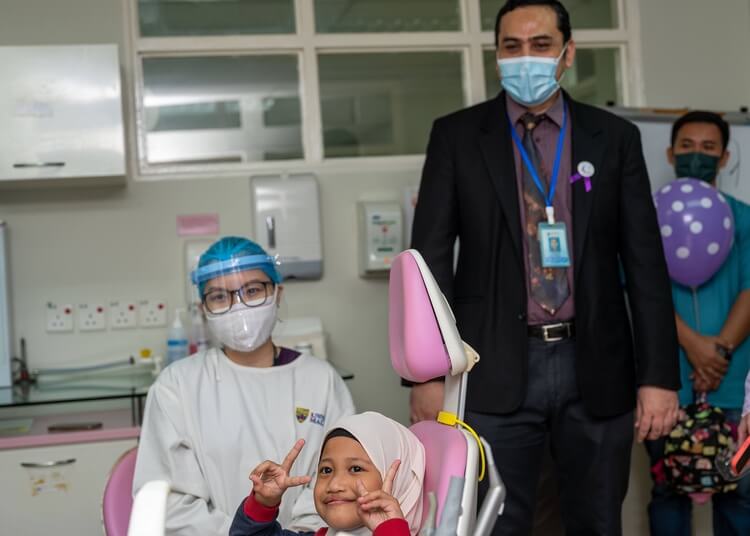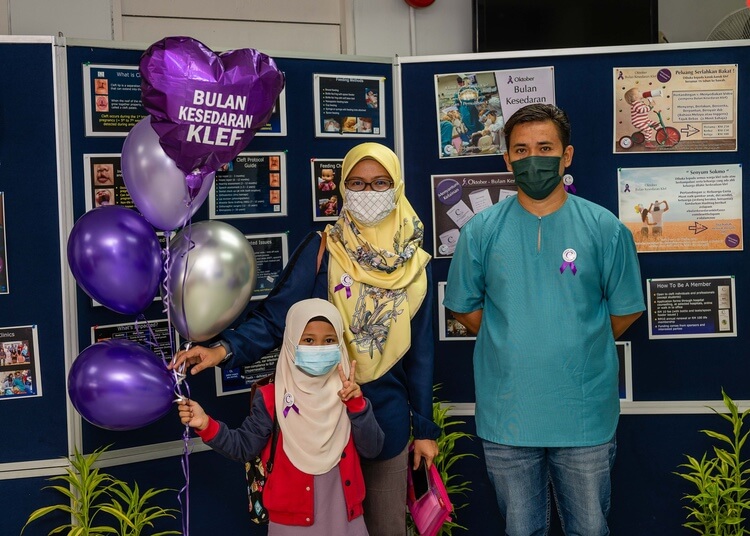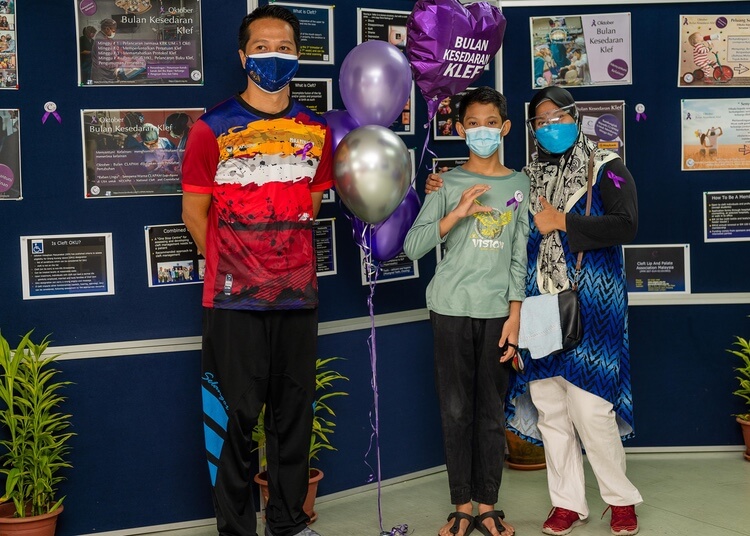 Health Minister, YB Khairy Jamaluddin also participated through a video message (we will upload the video message separately).

Come join us in celebrating our 1st ever Cleft Awareness Month . . . with the theme "Embracing Differences". Wear the Purple Ribbon as a show of support.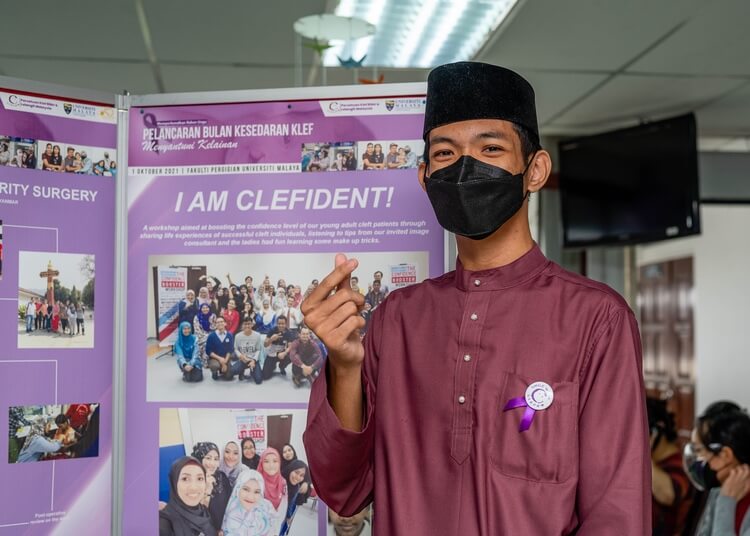 We wish everyone a Happy Cleft Awareness Month